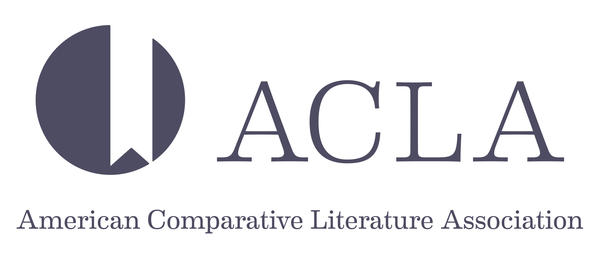 Shu-mei Shih, Professor of Asian Languages & Cultures, Comparative Literature, and Asian American Studies, has been elected second vice-president of the American Comparative Literature Association (ACLA). Founded in 1960, the ACLA represents the field of comparative literature and is a crucial meeting place for academics and students around the world, with a membership of around 3,000 individuals. This interdisciplinary and transnational field is a vibrant and vital area of humanistic inquiry, particularly because scholars must know three languages and use this proficiency to compare cultural texts amongst various languages, historical contexts, and cultures.
Shih, who received her Ph.D. in Comparative Literature from UCLA in 1992, has been teaching in this discipline for the past 27 years. Her decades-long career, which consisted of building her influence and reputation through her research and publications, played a big role in her nomination and ultimately in her election.
As a member of ACLA for over a decade, Shih will be the first East Asian American woman to hold this four-year office. She will serve as second vice-president (2019-2020), vice president (2020-2021), president (2021-2022), and past president (2022-2023).
For her current role as second vice-president, Shih's platform includes two initiatives that have never before been implemented at ACLA. The first task is to seek funding from foundations to support adjunct lecturers and graduate students to travel to the ACLA convention. Adjunct professors get paid on class-by-class basis and are participants in a gig economy. By securing funding for these professors as well as graduate students, Shih hopes to make ACLA a more inclusive space where intellectual work can happen without financial hardship for some.
The second initiative encourages stronger linkage to associations in other parts of the world, particularly with Asia. The discipline of comparative literature was first made popular during the 1950s, however we don't typically know the history of this discipline in other countries. In order to further internationalization with a historical sense, as scholars living in a well-connected world, we need to take advantage of the relationships we can form with different countries in this interdisciplinary and global field.
Below is Shih's statement on what this election means to her:
"Comparative literature is a discipline that I really feel at home in and committed to. As the first East Asian American woman to be elected to ACLA, and also due to my reputation in East Asia, this position will allow me to energize the field in East Asia and bring more visibility to their activities in the international context. This kind of visibility is important to me because this field used to be very Eurocentric, privileging texts mainly from Europe. In some ways, I hope to announce that the phase of Comparative Literature as an Eurocentric discipline is over.
At this stage in my career, by being nominated and elected to this position, I feel that there is a lot I can contribute in terms of my two broad items for ACLA and the various responsibilities that come with this position, guiding the organization in various capacities, including intellectual leadership.
As a UCLA graduate, I also feel that the institution has contributed a lot to my development as a scholar. I am grateful for UCLA and for my colleagues across the Humanities Division who have supported me along this journey."
We congratulate Professor Shih on this impressive accomplishment and look forward to her leadership over the course of the next few years.