UCLA Queer Graduate Conference 2017
Ackerman Bruin Reception Room,
Comparative Literature's Robert Farley will be speaking this Friday at the UCLA Queer Graduate Conference 2017. His paper is titled: "Translational Solidarity: Intersectionality, Women of Color Feminism, and Kwīr Knowledge Production in Arabic."
Further details may be found here: https://qgradconference.com/  The event is co-sponsored by Comparative Literature.
Welcome to UCLA's 2017 Queer Graduate Student Conference–the oldest, interdisciplinary queer research conference in the United States. In celebration of the 20th anniversary of LGBTQ Studies at UCLA, the 2017 QGrad Conference will focus on how LGBTQ Studies and trans and queer art and activism have transformed the world in the last 20 years. How have undocumented, Black and Brown, Indigenous, Afro-Latinx, Muslim, Fat, Disabled, incarcerated, Transgender and Gender Non-conforming communities/scholar- activists impacted LGBTQ studies? How are all of us systematically attacked and disempowered under the 45th presidential administration?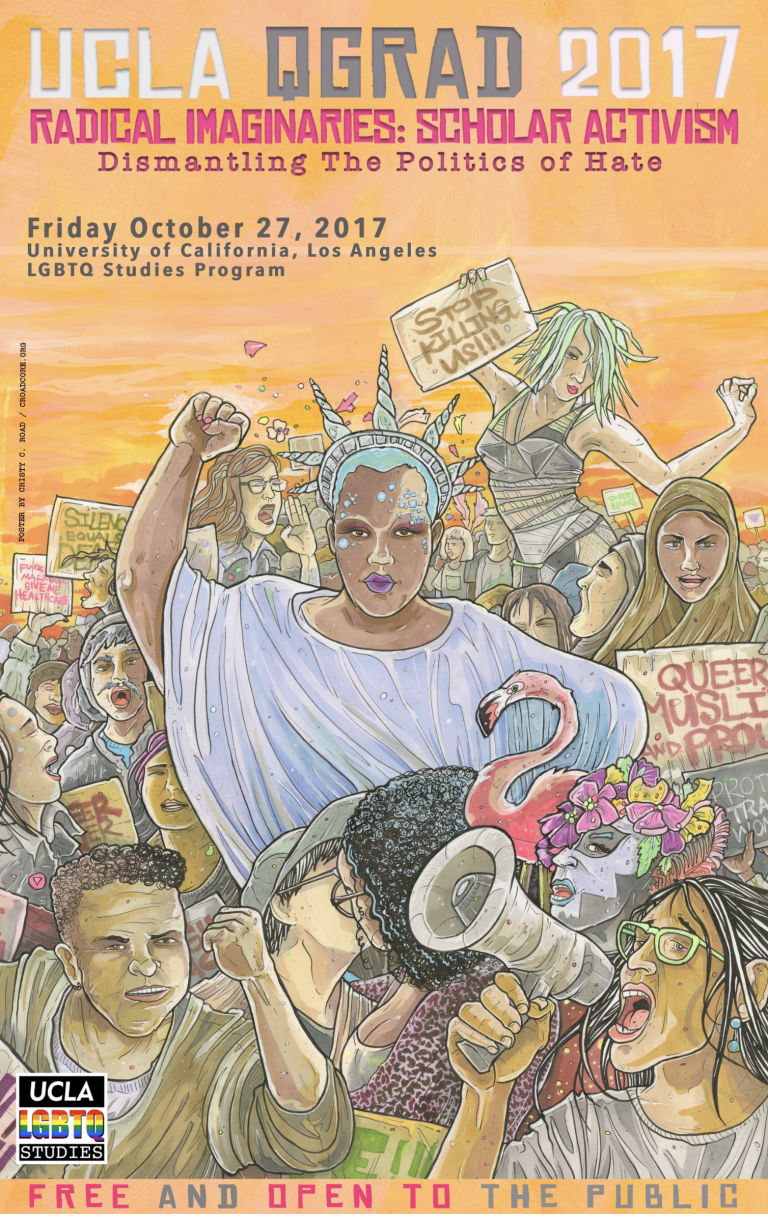 How have our radical imaginaries fueled everyday resistance and survival? What kinds of problems and paradoxes arise when LGBTQ individuals and communities attempt to bring these imaginaries into being? What is the relationship between, what theorist Jose Esteban Munoz called in Cruising Utopia, the "here and now" and the "then and there"– the restrictive present and the expansive future? What utopias can we imagine for our daily dystopia? What tools have Queer scholar activists developed to dismantle the politics of hate?