Annual Edward W. Said Lecture – Alexander Weheliye: "Schwarz-Sein: Black Life Beyond the Human"
Date and Time: Friday, May 14, 2021 from 12:00-1:30 PM PST
Speaker: Alexander Weheliye, Northwestern University
Moderator: Shu-mei Shih, Inaugural edward w. said professor of comparative literature, UCLA
Opening Remarks: David Schaberg, Dean of Humanities, UCLA
Co-sponsored by the Edward W. Said Professorship in Comparative Literature and "Comparative Thinking in the Age of Black Lives Matter" Lecture Series Committee of the Department of Comparative Literature.
About the Lecture
This webinar will focus on some of the different ways Blackness operates as the ontological mattering of ungendering. Conceptualizing Blackness as integral to being as such, the lecture imagines how its multiple manifestations matter and operate both through and beyond the category of the human. Drawing on examples from the history of science, popular culture, and Edward Said's thinking, Weheliye highlights how Blackness offers openings for different formings and matterings beyond modern, western Man.
About the Speakers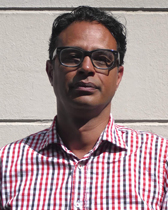 Alexander Ghedi Weheliye is professor of African American Studies at Northwestern University where he teaches Black literature and culture, critical theory, social technologies, and popular culture. He is the author of Phonographies: Grooves in Sonic Afro-Modernity (2005) and Habeas Viscus: Racializing Assemblages, Biopolitics, and Black Feminist Theories of the Human (2014). Currently, he is working on two projects. The first, Feenin: R&B's Technologies of Humanity, offers a critical history of the intimate relationship between R&B music and technology since the late 1970s. The second, Black Life/SchwarzSein, situates Blackness as an ungendered ontology of unbelonging.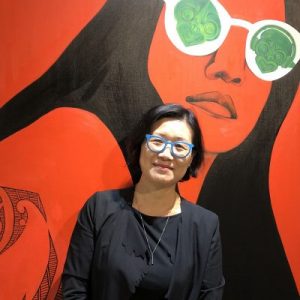 Shu-mei Shih is the inaugural Edward W. Said Professor of Comparative Literature, and Professor of Asian Languages and Cultures & Asian American Studies at UCLA. She is also the President of the American Comparative Literature Association.
David Schaberg is Dean of Humanities and Professor in Asian Languages & Cultures at UCLA. He is also a past Chair of Asian Languages & Cultures and Co-Director of the Center for Chinese Studies.