Bibliomigrancy on the Global Translation Field: Contemporary French Caribbean Literature Translated into Swedish
Nov 18, 2015 @ 4:30 pm
6:00 pm
Comparative Literature Conference Room,
280 Charles E Young Dr N




Los Angeles

,

CA

90095

United States
+ Google Map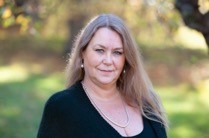 The Department of Comparative Literature invites you to a special lecture by Professor Yvonne Lindqvist of The Institute for Interpretation and Translation Studies (Tolk- och översättarinstitutet), Department of Swedish and Multilingualism, Stockholm University.
More than 71% of all translated literature in Sweden today uses English as the source language. In her talk "Bibliomigrancy on the Global Translation Field: Contemporary French Caribbean Literature Translated into Swedish", Professor Lindqvist will address whether commercial interests alone govern literary publishing in general (and translation in particular), or if it is possible to discern other mechanisms or processes that determine what literature in translation reaches Swedish readers. Building on the concept of a global literary translation field and its central versus peripheral positions, Professor Lindqvist will examine the translation relations, i.e. the bibliomigrancy patterns between one local periphery (French Caribbean literature) and another (Swedish literature).
Full abstract available here.