Public Talk: Andreas Mayer
Kaplan Hall 348,
415 Portola Plaza




Los Angeles

,

CA

90095

United States
+ Google Map
Intangible and Recalcitrant Objects: Balzac's Pedestrian Observations and the Predicament of the Human Sciences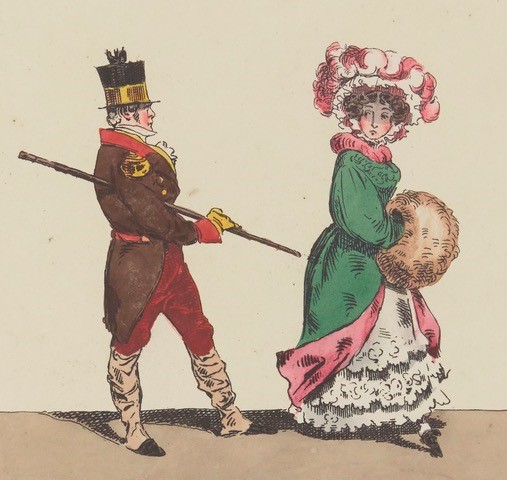 In 1833, Honoré de Balzac published a short essay entitled La théorie de démarche. In this highly original text, he defines for the first time his historical-anthropological approach to the society of his epoch that would lead to the vast and unfinished project of The Human Comedy. Based on observations on the Parisian boulevards, Balzac sketches a "code of walking" whose axioms appear to be at first glance no more than an extension of Lavater's physiognomy which reads in a person's gait her or his virtues and vices, work habits and illnesses. However, a discussion of the complex genesis and contexts of this little studied essay will show that it offers scientific and philosophical reflections on the practice of observation and the predicament of the human sciences and its intangible and recalcitrant objects.
Andreas Mayer is a Senior Researcher at the CNRS (French National Institute for Scientific Research) and currently co-directs the research department "Dynamics of Globalization" at the Centre Marc Bloch Berlin. He has taught at the Ecole des Hautes Etudes en Sciences Sociales, at the University of Cambridge, and at the University of Chicago, and has received various distinctions. His major monographs include Dreaming by the Book: Freud's The Interpretation of Dreams and the History of the Psychoanalytic Movement (with Lydia Marinelli, 2003), Sites of the Unconscious: Hypnosis and the Emergence of the Psychoanalytic Setting (2013), and The Science of Walking. Investigations Into Locomotion in the Long Nineteenth Century (2020). He is currently working on a German translation of the Analytical Studies of Balzac's The Human Comedy (the first volume containing the Théorie de la démarche has appeared in 2022).